SEATTLE BED BUG EXTERMINATOR
SPECIALIZING IN
BED BUG
EXTERMINATION SERVICES
SEATTLE - BELLEVUE - EVERETT
GET A BED BUG INSPECTION IN HOURS, NOT DAYS!
WE WILL TRY TO BEAT ANY LICENSED COMPETITOR'S WRITTEN ESTIMATE!
GET A GUARANTEED CALL BACK
FROM THE OWNER
Bed Bug Extermination Services We Offer: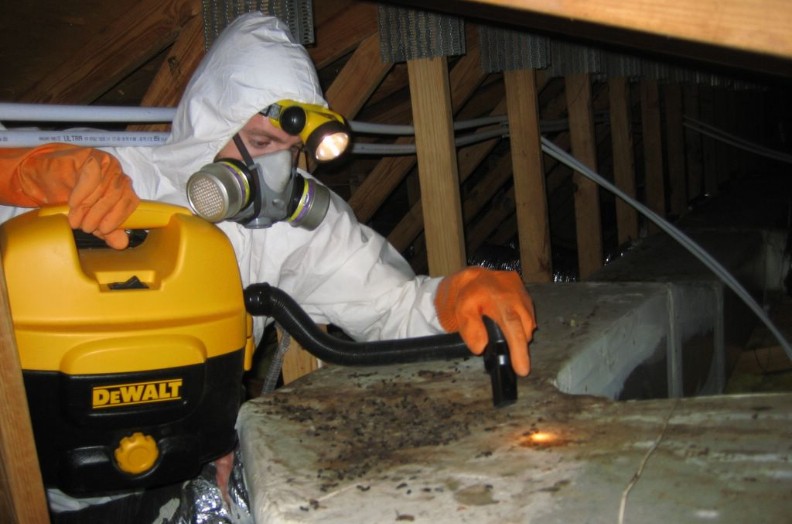 Highly effective at destroying bed bugs & safe for your entire family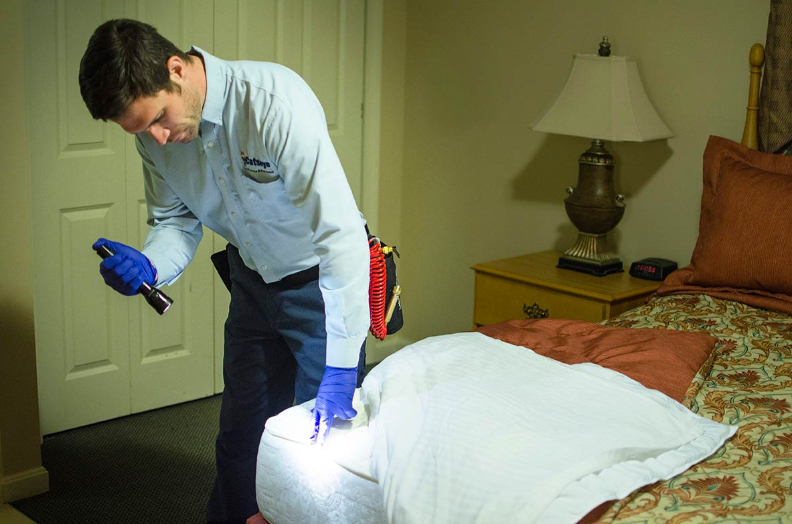 This is our complete and full treatment for maximum bed bug elimination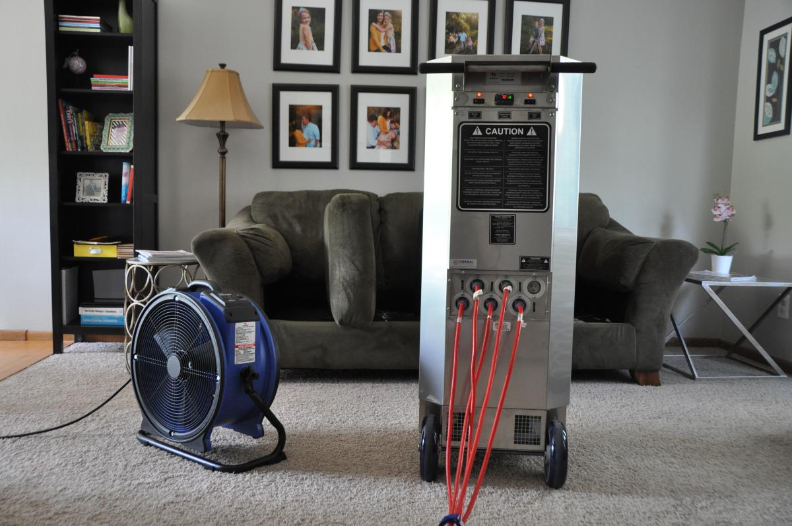 Heat treatment provides the single best method to exterminate bed bugs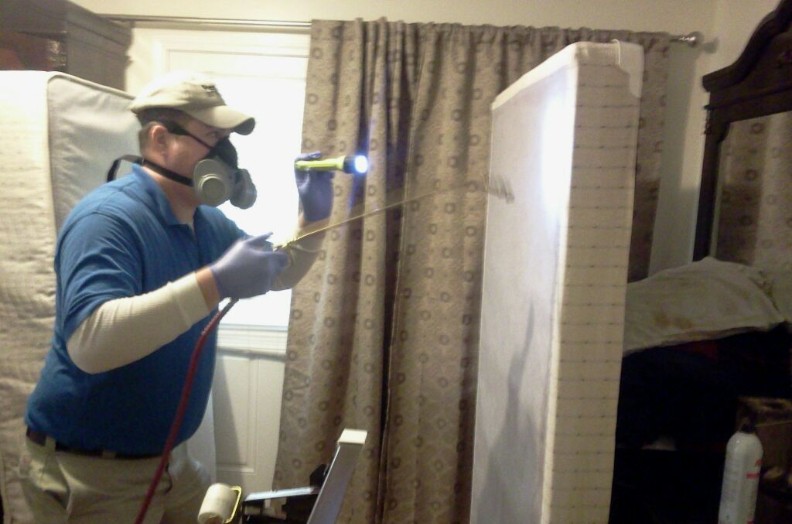 Pesticide treatments have their place in reaching those hard to reach areas that bed bugs love
Tell Us About Your Bed Bug Concern & Situation
Our Full Faith Quotes Are Always Free & Honored For 30 Days
Let's Look At Your Unique Situation Together For The Best Results
Seattle Bed Bug Exterminators
Seattle Bed Bug Exterminators – Let Us Tell You More About Our Business
Seattle Bed Bug Exterminators has been serving Washington homeowners for over 14 years. No matter how severe your bed bug problem is, our team has the expertise to get rid of all the bed bugs in your home with a single visit. We understand that having a bed bug epidemic can be embarrassing, so all of our crew is trained to be professional and respectful throughout the process. All our vans are unmarked, so nobody will know we are bed bug exterminators. If you live in the Seattle area or nearby cities like Judkins Park, Leschi, Atlantic or Mann, we can be there within 24 hours. Since we hate those pesky bugs, we also use eco-friendly bed bug extermination methods. These include heat treatment and other treatments that get rid of bed bugs for good. Bed bugs are skilled at hiding and covering their tracks but are no match for our team of exterminators. Before we start any project, we provide a full inspection and estimate of the cost, so our clients know exactly how much they will be charged. With our strict step-by-step process, we are guaranteed 100% satisfaction from our services in Seattle. When our job is done, we provide valuable information to prevent re-infestation from happening. With Seattle Bed Bug Exterminators, your safety is our main concern.
Benefits of Seattle Bed Bug Exterminators
We treat all our clients like our neighbors because they are. We are a local pest control company that values your privacy. With this in mind, all our vans are unmarked so your neighbors will not know about your bed bug problem. When we work with you, we take care of your property as if it were our own and make sure to clean as we go. Every call we get is treated with the same level of importance, and our team arrives on-site within 24 hours. Not only do we get the job done, but we do so in the safest, most eco-friendly way possible.  
Seattle Bed Bug Exterminators Service Areas
Let's talk about Seattle Bed Bug Exterminators services in Seattle, WA. These are the primary locations that we can provide professional bed bug extermination. Our service locations include: 
We also service the following zip codes: 98134,98104,98122
Here is our physical address in Seattle:
For specific services on Seattle click the appropriate link:  
You're probably wondering if the small bites on your skin are caused by bed bugs. Unfortunately, the bites of bed bugs are like the bites of other insects. Likewise, you'll also experience the itchiness caused by other insect bites. Because of this, most people are uncertain of which creature has bitten them.
In order to know if you really have bed bugs, you need to look at areas where bed bugs normally live, such as on bed sheets and mattresses. One sign that you have bed bugs is the stains on your bedding. A brown or dark red spot on your bed sheet could be the excrement of the bed bug, while a scarlet red spot is a blood stain.
Another sign of a bed bug infestation is an offensive odor in your bedroom. Basically, bed bugs have scent glands that produce a musty smell that can remain in your room. The odor can also be strong in your bed area. Aside from the smell, you can also investigate in places where bed bugs typically hide, like furniture and suitcases.
If you think that you have a bed bug infestation, or if you found some signs of bed bugs possibly hiding in your home, you can call your local Seattle bed bug expert for a complete and free bed bug inspection. Being a professional exterminator, we can locate even the sliest bed bugs, and put an effective treatment plan in place to exterminate them completely. We provide an exterminator estimate for free, so you'll be aware of the total cost of the treatment before you decide whether to go ahead with the treatment or not.
We provide a free inspection, followed by a treatment to both commercial and residential customers in the Seattle area. Bed bugs are a common problem that affects a lot of households, so if you're suffering from an infestation, you can call us and allow us to help. We can provide you and your family a good night's rest with the knowledge that the bed bugs are not sharing your bed. You can always contact us for effective help if you need "bed bug exterminator near me."
In addition, we're also able to provide our Seattle bed bug expert treatment to multiple property agencies, property owners, and landlords. You can keep your property management costs low with our special bed bug exterminator discounts, which is available when we service properties in bulk. If you choose Seattle Bed Bug Exterminator, we'll not only solve your bed bug problems. You can also save thousands of dollars, and you'll keep your tenants satisfied and happy.
We follow a step-by-step extermination process to make sure that we get rid of 100% of the bed bugs in your Seattle apartment or home.
To begin with, our trained bed bug exterminator will inspect your home or property. The focus of the inspection is your bedroom, but it will also cover the other areas in your home because bed bugs are able to spread around your house. In your bedroom, the inspector will mainly focus on places where bed bugs like to hide, such as the gaps between your mattress and headboard, at the seams of your mattress, and behind the furniture.
We'll also inspect the soft furnishings around your home, like rugs, curtains, and blankets. If necessary, your Seattle bed bug exterminator may use special tools to help identify and locate the bed bugs. During the investigation, our careful exterminators will use our non-invasive tools to make sure that there will be no damage that occurs to your property.
If there is an infestation, we will recommend a treatment program to get rid of the bed bugs. The program will be personalized depending on your situation and will reflect the severity of the infestation. We'll discuss the various options with you and consider your preferences before suggesting the best program for your problem.
After you agree with our extermination plan, we implement it, removing all the bed bugs in your home and getting rid of the larvae. This is vital to prevent a re-infestation from happening again.
After we successfully remove all the bed bugs in your property, our last step is to follow-up with you for maintenance. It could be tricky to eradicate bed bug infestations completely. If the bed bugs re-emerge after your treatment, we'll work together to make sure that all the bed bugs are exterminated. Our Seattle bed bug exterminator will also offer valuable recommendations and information to help prevent a re-infestation from happening. If you are searching for bed bug exterminator near me Seattle, then come look for us!
If you're searching for a competent and reliable "bed bug exterminator near me," search no further.
Bed bugs are the approximate size of an apple seed. Even though bed bugs can't fly, they can be transferred around on your bedding or clothing. Adult bed bugs are colored brownish orange, while the infants are clear and almost impossible to detect.
Bed bugs can multiply quickly. A female bed bug that is fertilized can lay about three to four eggs every couple of days. As for the eggs, they can hatch in a few weeks. The baby bed bug will then mature to adult size in six to eight weeks. Then they will be able to create more eggs, continuing the multiplication cycle. Hence, a few bed bugs can become an infestation of over 10,000 in just a couple of months.
Blood is the main food of bed bugs, and they prefer human blood. However, they will settle for an animal, like your pet cat or dog, if they can't find a human. Typically, they feed during the night for about five to ten minutes.
Bed bugs administer an anesthetic and bite the skin several times. On average, bed bugs only feed every one or two weeks. However, bed bugs are resilient creatures; thus, they are able to survive for up to one year on just one feed.
Bed bugs have a lifespan of 10 months to 1 year. In her lifetime, a female bed bug can lay 300 to 500 eggs.
It is known that bed bugs can carry up to 27 diseases, including Hepatitis B and HIV. Fortunately, there is a low possibility that bed bugs can infect humans with such conditions. Itchy skin is the most common ailment by bed bug suffers, which may lead to a secondary infection when people scratch their itchy skin. Bed bugs can also cause psychological distress and anxiety in some people.
Bed bugs were mostly exterminated in the United States after the introduction of pesticides or insecticides in the mid-1900s. However, since the 1900s, we have seen re-appearing infestations due to immigration and international travel.
Most of the time, the majority of the bed bugs are found in their host's bed. Around 2/3 of an infestation can be found in and around the bed. The remaining 1/3, is located on soft furnishings and upholstery around the house.
What Should You Do if You Think Your Home Has a Bed Bug Infestation?
Contact us, your local Seattle bed bug exterminator, for a free inspection.
Clean your home and remove any clutter. Doing this will enable the bed bug exterminator to work more effectively and efficiently. Remember, clutter makes bed bugs hard to locate because it creates lots of spaces for them to hide.
Keep the bed bug evidence that you find, and show them to your bed bug exterminator. An effective way to capture bed bugs is to use a clear piece of scotch tape and retain them in a plastic container.
Don't throw away your furniture. This will not eliminate the bed bugs. Replacing the items will only mean unnecessary cost.
Don't sleep in a different room, or move your furniture out of the infested room. This will only allow the bed bugs to spread.
Don't try to solve the problem by yourself. Keep in mind that home remedies are often unsuccessful and will only prolong or aggravate the problem. Your main concern may be the cost of the Seattle bed bug exterminator but treating the problem by yourself will only lead to more money spent, especially in the long run. The best thing you can do is to call a professional exterminator to eliminate the problem as fast as possible.
Our Effective Way of Removing Bed Bug Infestations
As a Seattle bed bug expert, we use a variety of treatment to attack an infestation. The techniques we use will depend on your circumstances. We know that your main priority is the well being and safety of your family; thus, we will discuss our numerous approaches with you to guarantee that you are at ease with our treatment plan. Most of the time, we'll use several methods on one property to exterminate 100% of your bed bugs. Of course, the Seattle bed bug exterminator cost will differ depending on the treatment plan that you need.
Bed bug Heat treatment Seattle
Heat treatment is one of the best and most effective methods we use in treating bed bugs for Seattle homes. In this treatment, we apply high-temperature steam to the entire bed and mattress, specifically focusing on the creases, seams, and gaps where bed bugs may hide. Upon contact, the heat treatment will kill the bed begs and destroy their eggs.
Compared to standard steamers, our steam machines emit dry steam, leaving less moisture in the air and on your furniture. Our thermal treatment is highly popular because it provides immediate relief to the residents of the house. This means that your tenants or family can return to the property on the same day. In addition, this process doesn't require the use of any chemicals, making it safe for the environment. You can contact our Seattle bed bug exterminator to learn more.
In addition to heat treatment, we also use high-power vacuuming along with other methods. In this process, we vacuum all the areas where bed bugs are prevalent. It can remove bed bugs, along with their eggs, skin, excrement from your upholstery and furniture. Our vacuum filters guarantee the efficiency of over 99% of particles in the air. Keep in mind that vacuuming will not be able to get rid of all bed bugs; thus, it's used together with other methods to rid your property of bed bugs. An advantage of this method is that it is an effective and quick way to physically get rid of a large part of the infestation in your house. For added efficiency, we will vacuum the area before and after the other treatments.
Eco-Friendly Bed Bug Extermination Method
Another eco-friendly way to get rid of an infestation is by freezing the bed bugs. This non-toxic treatment kills the insects along with their eggs after they come in contact with a snow-like substance. This method can be used together with heat treatment, with heat being more ideal for some surfaces compared to dry ice.
We may also use encasements for the box springs, mattresses, and bedding. This method traps any freshly hatched bed bugs in the casing, leading to death.
Our team may decide to sprinkle some bed bug dust on several areas of your house, such as cracks near the baseboards, floors, and other hard to reach places where bed bugs may be present. This popular dust is made from diatomaceous earth, and it is natural and eco-friendly. However, this dust is not an effective solution to get rid of bed bugs when used alone; thus, it must be used together with freezing, heating, or vacuuming.
We will meticulously treat all areas of your property or house, which will include lifting the carpets and removing light switch covers and outlet covers to find the well-hidden insects. Any bed bugs we locate will be frozen or treated with dust or heat.
Are Pesticides effective?
We may also use pesticides, but they are less successful for our Seattle bed bug exterminators compared to freezing and thermal methods. Plus, with this technique, the bed bug infestation may take much longer to destroy. Compared to heat treatment that will provide immediate relief, pesticides will take around 30 days. The reason is that pesticides will only kill the living bed bugs and not their eggs. As such, the eggs will continue to hatch. From there, you must wait for the bed bugs to ingest the pesticides for it to kill them. A pesticide has a lower bed bug Settle exterminator cost compared to other methods so it may be an enticing option for people with a low budget.
It's a problem no one wants to talk about but something that needs to be dealt with discreetly, professionally, and effectively: bed bugs. Seattle Bed Bug Exterminators is here to make sure any issue you encounter in Seattle, WA and the surrounding areas is dealt with in the most effective and professional manner so you can sleep easy. 
As a team with more than 14 years of experience in the industry, we've got the knowledge and expertise to make sure that your bed bug problem becomes a thing of the past! There are several different techniques and options available for you to choose from when getting rid of the bed bugs in your establishment. 
Before we come in to your home, hotel, or facility, we talk through the different options, services, and give you a free consultation over the phone. We'll help you determine if you have bed bugs and walk with you through the next steps in the process! Our team of licensed, bonded, and insured professionals are ready to help you get back to a normal life without the annoyance of bed bugs in your home, apartment, dorm, or hotel. 
We can do it all! If you've got just one room that's infested or a whole building, our team can clear it out and have you back in operation in no time! We'll find a treatment option that will be effective and keep you from breaking the bank so give us a call at Seattle Bed Bug Exterminators today. 
Primary Services We Offer
When it comes to getting rid of bed bugs, each home and situation is unique. There are some that don't want any chemicals used to protect the people and pets in the home, and others who just want the bugs gone by any means necessary. Whatever the situation, we've got a solution! 
Seattle Bed Bug Exterminators offers an Eco Plan for getting rid of your bed bugs that do the job without the use of highly potent chemicals. This solution can have several different avenues including high-pressure vacuuming, heat treatments, freeze treatments, Diatomaceous earth dust, traps, and encasing. All of these options are more labor-intensive for the team but they skip the use of heavy chemicals, keeping you and your family safe and comfortable! 
Heat Treatments for bed bugs are one of the most eco-friendly and budget-friendly options on the market! The procedure is non-toxic and can be completed in a day. Your entire house can be quickly treated and you'll be back in your bed by the time bedtime rolls around. The heat sources use can get into the tiny cracks and crevices where bed bugs like to hide, leaving no stone unturned when it comes to getting the bed bugs out of your home. 
Seattle Bed Bug Exterminators also uses chemicals and pesticides for some applications in your home. This is one of the oldest ways to get rid of the pests and while our team still uses them on occasion, other methods take first place when we recommend them to you! 
Bed bugs can happen anywhere. No matter how much you clean, how hot or cold it is outside, there's a chance bed bugs can get into your home or business. Our team is dedicated to helping you get rid of the little pests whenever and wherever they occur! 
There are hundreds of hotels and thousands of residences in Seattle and the surrounding areas and our team is ready to help out anyone. Whether you've got a hotel with an infestation on a floor in Bellevue, or a home with some troubling skin sheds in Everett, we've got you covered. 
Seattle is home to lots of tourism and the surrounding areas see a rapid change of people who come in and out of hotels, AirBnB's, and other overnight facilities. This increases the chance that bed bugs can get into your facility anywhere in and around Seattle, WA. If you suspect that you've got bed bugs in Lynwood, Kirkland, Renton, or anywhere else around Seattle, give the team of bed bug inspectors a call at Seattle Bed Bug Exterminators. 
If you suspect that you've got bed bugs, don't hesitate! The sooner they're caught, the more quickly you'll be able to move forward with treatment and get your family and guests home in their own beds! Give the team with years of experience in bed bug services in Seattle, WA a call today to get your home inspected and treatment started. 
With years of experience in this industry, Seattle Bed Bug Exterminators is ready for any scenario. We're able to quickly identify bed bug infestations and help you make the right choice for you home or business to get the little pests eliminated. 
Throughout our years in the industry, we've been dedicated to remaining on the cutting edge of bed bug inspection services in Seattle. This means if a new method that's more effective presents itself or is developed, we're one of the first to know and we pass along the knowledge and savings to you! 
Every home can get bed bugs regardless of where you live in the world. While they're a nuisance, they don't carry diseases but may be tough to get rid of on your own. Instead of turning to cheap chemicals that may cause severe allergic reactions in your family members or pets, our eco-friendly solutions are sure to get rid of the bugs without the hassle. 
Investing in our team of bed bug exterminators in Seattle, WA is an easy choice for anyone dealing with the annoyance of bed bugs in their home. We'll create a solution for you and your unique situation so you don't have to fret and fuss about bed bugs in your home, apartment, dorm, or hotel. Trust our team of professionals to get the job done for you without unnecessary chemicals, long stays away from home, or unknown costs. Call us today to get a free consultation! 
GET A GUARANTEED CALL BACK      FROM THE OWNER
Guaranteed Bed Bug Extermination
Top 5 Things to do in Seattle, Washington
Whether you are a visitor or a resident to Seattle, here are our 5 top things to do in Seattle: 
Visit the Pike Place Market. This market can be traced back to 1907 and has a wealth of permanent produce stores and specialty food stores along with unique places to eat. Take in the aroma of freshly baked bread or look for collectibles in the quaint shops that surround the market. The Pike Place Market is a great place to mingle with locals and get a feel of the city.
Tour the Space Needle. This timeless symbol of the city was built in 1962 and stood 158 meters high. Visitors can ascend the tower in a glass elevator to the observation deck at 160 meters.  With the help of wall panels, you can identify more than 60 landmarks including the Cascade Mountains, Mount Rainer, and the Olympic Mountains.
Explore the Pacific Science Center. This is a great place to visit if you are bringing a family. The museum brings scientific concepts to life with hundreds of hands-on exhibits. For example, the Insect Village exhibits showcase some feats that insects are capable of while the "What is Reality" display is a window on immersive technologies.
Take a ride on the Seattle Great Wheel. This giant Ferris wheel is the tallest on the West Coast soaring more than 53 meters in the air. This Ferris wheel has fully enclosed capsules so even on rainy days, you can enjoy a ride. The ride is already a unique experience, and with the spellbinding scenery, you are in for a treat. 
Take a stroll in Washington Park Arboretum.  These magnificent 230 acres of garden are located on the shores of Lake Washington. The Park was established in 1934 and is known for its world-class collections of maples, camellias, and oaks. If you are visiting Seattle in the spring, the explosion of colors is something to witness. 
To visit Seattle Bed Bug Exterminators from Seattle-Tacoma International Airport to 836 28th Ave S Seattle, WA, follow these directions: 
1.Get on WA-518 E from Airport Expressway 
2.Head southeast on Airport Expressway toward Departures Dr 
3.Use the left lane to keep left 
4.Keep left 
5.Slight left onto Airport Expressway 
6.Keep right at the fork, follow signs for WA-518 E/Interstate 5/Interstate 405 and merge onto WA-518 E 
7.Take I-5 N to Rainier Ave S in Seattle. Take exit three from I-90 E 
8.Merge onto WA-518 E 
9.Use the left lane to take the Interstate 5 N exit toward Seattle 
10.Merge onto I-5 N 
11.Use the right 2 lanes to take exit 164A for I-90 E toward Spokane 
12.Continue onto I-90 E 
13.Take exit 3 for Rainier Ave S 
14.Take S Massachusetts St and Martin Luther King Jr Way S to 28th Ave S 
15.Turn right onto Rainier Ave S 
16.Turn left onto S Massachusetts St 
17.Turn left onto Martin Luther King Jr Way S 
18.Turn right onto S Dearborn St 
19.Turn right onto 28th Ave S 
20.Destination will be on the left